Who Else Wants These
Amazing Knock-Out
Boxing Tips...
For FREE!
3 Easy
Knockout
Boxing Lessons!
"Instant Access"
Dear Friend,
If you're looking for free some tips and information on How To Box, you're in the right place.
On behalf of Bob Pierce, this is Jim Curley special project coordinator over here at FightFast.com.
I have 3 Easy Knockout Boxing Lessons that will show you the advanced fundamentals of boxing…
…including the proper way to throw various kinds of punches, footwork tips to generate as much massive knock out power as humanly possible, how to combine boxing techniques to overwhelm and dominate your opponent, even some nasty little tricks that he definitely won't be expecting.
Best part: This how to box video course is all yours...
For FREE.
At Fight-Fast we specialize in teaching average guys simple fight secrets that will end most confrontations in a couple of seconds.
Knowing how to box is a crucial skill -- not only for the ring, but for the street too.
Streetfighters who know the basics of how to box can end just about any fight very quickly, even against larger, stronger opponents.
So we start with some of the advanced fundamentals of boxing as used in the ring, and then show you how to retrofit everything to the street, just in case you ever need to protect yourself or your family.
You're instructors are a group of highly respected fighters, including an experienced boxing coach, an MMA expert who understands the art of "Dirty Boxing", and even a decorated Delta Force combat soldier who has used specific boxing skills…
In bloody
life and death confrontations.
But the only way I can deliver these Knockout Boxing Lessons to you is through your email.
So enter your email address in the box to your right and you will be sent this course for free.
This won't be around forever. But for now, it's yours free.
See you inside.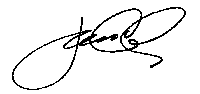 Jim Curley
Special Project Coordinator
Fight Fast