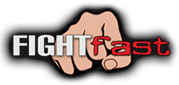 Congrats Fight Fast Affiliate!
You've just taken the first step toward maximizing your affiliate sales.
How to Get Started
Now that you have access to our high converting sales material, (which we have split test to death) you can start making money right away. There are only two things you need to get going:
A click bank affiliate ID or "nickname"
One of our proven emails or banners ads.
1. Get A Clickbank Affiliate ID
Our affiliate system is managed through the highly trusted Clickbank marketplace.
This means you'll get paid on time, every time. Clickbank's affiliate marketing platform is easy to use, even if you are a total affiliate marketing rookie.
The best part is, it's totally free to sign up and create a Clickbank account.
You have nothing to lose!
So if you don't have a Clickbank account follow the link below to get started right away:
Create A Free Clickbank Account
Once you sign up you'll be given your Clickbank affiliate ID or "nickname."
2. Create Your Affiliate Link
Once you have your click bank affiliate ID, you need to build your affiliate link.
This is the link that attributes sales to your account so that you get paid your commission. It's the link you'll send traffic through to start making money. To create the link, follow the directions below:
Take the following link: http://AFFILIATE.fightfast.hop.clickbank.net
Replace "AFFILIATE" with your Clickbank affiliate ID or account nickname.
3. Start Making Money!
Grab an email, banner, or text ad from the examples below, and insert the affiliate link you just created into the appropriate places. Now simply drive traffic through our proven advertizing materials to start generating sales!
Proven Emails
We recommend sending emails out in HTML format so that the ugly affiliate link cannot be seen by potential customers. Sending out in HTML is not necessary (but it does improve results). Instead of a long complicated affiliate link, it allows the clickable link to say something more appealing like:
"See this Brutal Video Now!"
In the emails, text that should be made into a link will be inside brackets that look like this:
>>This is the link<<
You can choose to keep the brackets (they sometimes improve click through rates) or remove them from the final email, they just serve as a way to tell you what text to make clickable.
We strongly recomend keeping the bolding, italics, and line breaks shown in the emails below.
Brutal Fight Enders - Email #1
---
If you're interested in some simple yet very
brutal "dirty tricks" that give you an instant
"unfair" advantage in most any street confrontation
...then listen up.
Here's some deadly-simple hand-to-hand fight
tips -- the SAME ones used by Navy SEALS and
Black Ops combat experts -- that will END a
fight (on your terms) in a couple of seconds.
>>Watch it HERE now, while it's still available.<<
What you'll discover isn't "martial arts". There are
no complex moves (which you'd only forget in a
real fight).
It's just 15 simple and easy-to-learn fight moves that
ANYONE -- of any size or strength or skill level --
can use to devastate a larger opponent.
Most civilians are shocked to see just how EASY it
is for small men, women, even children to use these
vicious techniques to instantly dominate a bigger man.
>>Get it all right now (no cost) right here.<<
This is no joke. Once you see these techniques for
yourself, your body will almost instantly become
as dangerous as a cocked and loaded weapon.
They're that powerful. And it means an enormous
boost to your self-confidence too.
But you must hurry. I've received so many phone
calls and emails that I've extended this free offer
for another 24 hours.
This won't be available tomorrow. So watch the
video today.
>>See what all the fuss is about right here.<<
You'll be so glad you did.
Your Name/ Signature
Brutal Fight Enders - Email #2
---
If you haven't seen this, you'd better do it now.
This is the last "heads-up" you -- and a handful of other
Your List Name members -- will receive about this free
fight video that's about to be permanently cancelled
from my website:
>>Watch it right here, right now!<<
This is where you'll get -- for FREE -- the world's most
vicious hand-to-hand fighting system.
I'm not screwing around here. It's the SAME set of
wicked "end-it-now" tricks used by likes of our U.S.
Navy SEALS and Israeli Special Forces.
It's SIMPLE too.
>>See shocking video right HERE, right NOW!<<
There are no "belts", or long practice, or learning any
complex nonsense at all, (because busy soldiers don't
have time for all that)...
...and yet it's the most devastatingly effective fight
system ever invented!
Seeing this brutally-advanced material just ONCE will
multiply your ability to control and dominate ANY
violent situation you find yourself in -- against anyone
of any size.
And for a limited time I will fully exercise my First
Amendment rights and allow you to see this...
...for FREE.
>>Discover wicked hand-to-hand combat tricks HERE!<<
But you'd better hurry. This generous give-away is
about to be pulled off my website forever.
So get there while you can.
Your Name/ Signature
Brutal Fight Enders - Email #3
---
If you're interested in knowing a handful of simple
"dirty tricks" that will end 99% of all street
confrontations in a couple seconds...
...even against bigger, stronger, more skilled opponents,
then listen this to this!
FightFast, a 20-year-old "personal combat" company,
is now giving away their world-famous 2-hour "15
Brutal Fight Enders" DVD package -- for FREE.
>>Watch it right here, right now!<<
You gotta hurry though. They're getting ready to remove
this clip from their website.
What you'll discover is not Karate, Kung Fu or any
other complex martial "art" you may be familiar with.
No way. This is so much more SIMPLE than that.
There are no silly stances to learn, or fancy kicks to
memorize or any complicated nonsense at all.
It's all meat! Stuff that'll let you quickly turn the tables
and dominate anyone stupid enough to mess with you.
(You'll be shocked... shocked... at how fast these simple
moves can put someone down.)
Your instructors are the most dangerous fighters on earth,
including U.S. Navy SEALS, Israeli Special Forces,
seasoned "pit fighters" and many more.
They're all experts at teaching average civilians like you the
simple, easy-to-learn and devastatingly brutal tricks that
work like CRAZY in a real fight.
This is NOT a joke. What you'll discover will turn you into
a mega-dangerous fighter overnight.
>>See shocking video right HERE, right NOW!<<
Of course the most amazing thing is that FightFast is actually
giving away this astonishing DVD package for FREE.
It means being able to smile and walk away from clueless idiots
who have no idea what kind of trouble they're asking for. Or
end it in a flash on YOUR terms if things get serious.
It's priceless to finally possess this kind of total confidence!
But you'd better hurry. This generous give-away is for
Your List Name members only -- and only for today.
Tomorrow will be too late.
This message was approved by:
Your Name/ Signature
Banner Ads
To use our banner ads, simply right click on the images below and select "save image as." Our banners are copyrighted material owned by Fightfast. If you would like to make changes to existing banners or create your own we ask that you first get approval by emailing dean (at) fightfast.com.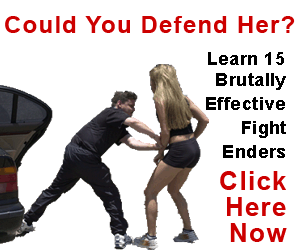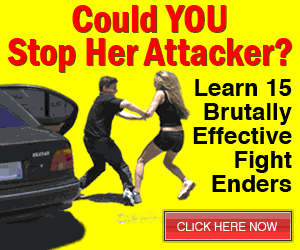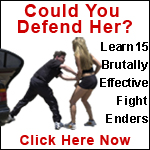 If you have any questions contact our affiliate manager by emailing dean (at) fightfast.com. We are committed to your success.
Let's start earning!

Bob Pierce
President, FightFast.com