Unbelievably hot, mega-current fighting secrets available nowhere else on earth to civilians...
Screw Hollywood...
Here's The Jaw-Dropping, Super-Deadly "In The Shit" Combat Secrets Of A Veteran D-Boy Who Had To
Fight His Way Out Of A REAL
"Black Hawk Down Combat Mission!"
From: Jim Curley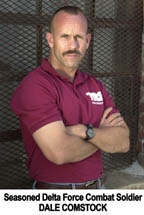 Director of Spec Op Talent
TRS Combat Instruction Dept.
Dear Friend:
Let's get right down to the nitty-gritty, okay?
Hollywood doesn't know it's ass from a hole in the ground when it
comes to actual combat where people get killed. You can watch their
dumb movies, have a good time, thrill to the special effects... but... if
you ever fall into the trap that you're actually learning any real fighting
secrets from the film...
You're Gonna Get
Killed In The Street!
Still, I want to thank Hollywood for at least reminding the entire world just how bad-ass U.S. Delta Force operatives are.
They're the best fighters on the planet. Spending five minutes with one of these guys (just talking about fighting) will change your life forever. You'll learn more in that five minutes than you would in five years in a dojo, learning fancy kicks and dancing around in your silly damn gi.
Well, guess what?
I'm gonna offer you FIVE HOURS of the most intense, most in-depth, and most practical "learn it tonight and use it tomorrow" fighting secrets any man could ever ask for. All from...
A War-Veteran Delta Operative
Who Will Share Nothing He Hasn't Used
In Actual Bloody Combat!
Here's the story: Dale Comstock is the real thing. Ten long, bloody years in Delta Force (as surgical explosives expert, and Team Sergeant on a Delta Assault Team). He was also an instructor for Delta's Operator Training Course — teaching, yes, self-defense (including sentry take-outs, close-quarter combat fighting, and expert weaponry). He was trained as a weapons expert in the Green Beret. Twice decorated for Valor, and turned down the Silver Star because he was "just doing my job". Given the Bronze Star anyway, with the "V". A shy and super-effective hero, who kicks major league ass.
This guy has seen a ton of action. And in a battle in Central America, his Black Hawk helicopter went down in the jungle. Lost an engine during the action, dropped from 200 feet down into the shit.
And Here's Lesson Number One: When danger bites you in the ass, you usually have NO WARNING. That's where any training you get about thinking fast, planning two steps ahead under stress, and acting with alertness comes in handy. Without this insight to actual fighting conditions, you simply will not survive.
Dale tossed his gear (including his weapons) and hung from the ceiling of the chopper as it fell 200 feet straight down. That quick thinking saved his life, and prevented broken bones. Of course, he then had to face potential jungle warfare bare-handed... but that's exactly what he's expert in.
Can't reveal what happened next, though. Classified. But you can pretty much guess. Dale's still here, still training operatives, FBI agents, SWAT cops and a few lucky civilians. He went into battle, did his job (and earned his Star)... and after 10 years, he's now ready to teach you.
This Is The Guy
We've Been Praying To Catch On Video
For Years!
You cannot imagine the shock waves that have gone through the fighting world when word got out that TRS was putting Dale's super-intense fight training on video. We were gonna just do some short films, concentrating on just a few secrets he wanted to reveal.
Then came September 11, and everything has changed. We're no longer going to "dole out" information. We're offering everything we have, no holds barred.
This is the BEST and MOST PRACTICAL fighting information you will ever see. Ever. The only thing different from what actual Delta operatives get is that Dale understands you are not in the same peak shape most Delta guys are. So...
He's Made This Fight Training
As Simple As Possible.
You don't need to be in shape to "get it". You can pick everything up FAST, too — in fact, just WATCHING these video sessions will "arm" you with fighting tactics and secrets that will change your life forever.
This really is a SHORTCUT to learning the most dangerous and practical hand-to-hand and weapons skills on the planet!
Here's what you get: We have created 4 video sessions from the shoot we did with Dale. They are:
"Alpha" Tape #1: The "basics" of everything you need for boosting your "face to face" fighting skills and street-combat awareness from zero to one hundred percent. Even if you've never trained before, never been in a fight, never had an aggressive thought in your life... this astonishing tape will give you the immediate skills to confront any dangerous situation, and do what's necessary to survive and win. Amazing stuff you won't find anywhere else. If you only see ONE fight-training video in your life... this is it. Includes:
"Quick take out" moves and favorite D-boy targets on the body.
How to keep your hands safe and unbroken during vicious hand-to-hand combat. (Most people have no idea how easily your hands can be broken during punches and take-downs... Dale teaches you how to put the hurt on your attacker quickly, without hurting yourself. Priceless real-combat secrets.)
The Delta Force 7 Mindset principles you must "get" before any combat. Includes how to startle with quick, indignant anger... how to self-install the pitbull mentality to win at any cost... how to go for your objective with total decisiveness... how to think ahead and develop a plan under pressure... and more.
Favorite stealth take-down techniques.
Nerve strikes that short-circuit an attacker's brain.
How to defeat the "parking lot sucker punch".
What to NEVER do in a streetfight... and how to use your attacker's own blood to shortcut your victory in any sudden fight.
More...
"Bravo" Tape #2: Close Quarter Combat — essentially, the battlefield tactics of bare-handed punching, kicking and trapping. You've never seen this kind of "one-step stopping" power moves before. Delta ops never want to spend more than 2 seconds taking anyone out, because they're hell-bent on going through all obstacles and getting to their objective. For you, these skills erase all advantages experienced streetfighters have... and give you instant tactics to win any fight. Includes:
The secret of combining 3 simple techniques in quick succession to end a fight.
Hidden uses of palm-heel strikes. (Perfect for women and kids.)
Snap kicks that will change an attacker's mind fast and send him screaming away in pain and humiliation.
Favorite Delta Muay Thai kicks. Easy, super-powerful, deadly.
Combat head butt tactics that demolish opponents yet leave you clear-headed and ready for more action.
Chokes, knee strikes, and instant take-down secrets you'll never learn in a civilian dojo.
More...
"Charlie" Tape #3: Ground Fighting and Survival Tactics. It's all you need to know about ground fighting, from a guy who knows what he's talking about. You seldom get to learn from someone who has had to use these "sudden take out" moves to save his own life. This is incredible instruction, the best you'll ever see. Includes:
Distraction secrets that open him up like he forgot what he was doing.
"V" takedowns that instantly put you on top of his most vulnerable "saddle". You OWN him from then on out.
Take down a rushing attacker with simple, easy move.
How to quickly recover from a fall when you're surprised. (Not one streetfighter in a thousand knows this fast-recovery trick — you'll be alert and back on top of him before he realizes he's made a horrible mistake.)
Exactly what to do when you're on the ground to win decisively... even experienced groundfighters will wonder why their usual shit doesn't work on you. (Until they're unconscious a second later.)
Escapes, overcoming larger and heavier opponents who surprise you, tight-fight tricks (like airplane aisles and hallways in your house), more...
"Delta" Tape #4: Elite Forces Blade Skills. Professional fighter secrets of using and defending against a knife and blunt-trauma weapons (including baseball bats, sticks, bottles, and everything else you'll see in the street). Includes:
Instant psychological advantages of showing him immediately that you understand knife fighting. (He'll think twice, and lose all initiative.)
How to fight when you can't run from a knife. (Dale's unique "ruthless, indignant anger" surprise will turn a fight around in a blink.)
How to finish your attacker quickly... so you can get the hell out of there (in case he has buddies waiting).
How to disrupt the nerve pathways of his weapon-bearing arm. Stun him quick, take him out before he can scream.
Destroy his ability to fight with "motor dysfunction" destruction.
How to disarm his weapon.
Secrets of "linear weapons"... super-intense Delta elite-level training.
Offensive knife tactics... when you take away his knife and suddenly hold the advantage.
And much, much more...
You're getting a ton ... in fact, that it would take me a dozen pages to even begin explaining any of it.
The thing is...
This Is The BEST Fight Training
Available... Yet It's Simple And Easy
To Learn FAST!
Interested? We've been swamped with calls from professionals who have only heard about Dale's tapes from the grapevine. They are DEMANDING we send them this training right away. I predict fulfilling these word-of-mouth orders will deplete most of our tapes. But I've set aside a few just for guys like you, who are on our "Hot List".
Here's the deal: You get the DVD package ... for just $177. That's the BEST deal most guys are going for. It's an incredible offer and opportunity. But a deal that's only good for the next 11 days.
Plus — you don't risk a penny. Because you get our mega-generous...
9 Month 100% Money-Back
Guarantee!
It works like this: Order the tapes you want... check 'em out for 9 full months... and if you aren't happy, for any reason whatsoever... just return them (in any condition) for a fast refund. No questions asked. No hassles. Your word is gold.
A lot of other companies don't like to guarantee their training videos at all. That's nonsense, of course. We stand behind our stuff completely and without conditions. It's the best training material around — there must a couple of dozen Internet chat rooms devoted to our material, and our reputation among professional soldiers and cops is totally "thumbs up". Even many (but not all) of the top military honchos who used to despise us for releasing this stuff to civilians... now USE our videos and demand that their soldiers train with it, too.
There's just one small catch: You must HURRY! We've only duped a small number of these videos, and like I said... they're already selling out. I've ordered at least 80 packages (of all 4 videos) to be set aside for guys like you on the "e-Hot List"... but if you don't get back to us right away, there's no guarantee they won't all be snatched up before you can order.
Here's what you need to do now... click on the "Add To Cart" button below right now. It's a perfectly safe encrypted shopping cart that NO ONE has access to but me.

...Or call my office right away at:
1-800-899-8153
...and tell whoever answers you want the tell whoever answers you want the "Active Duty" DVD package... then tell them you want the DVD package... and you want them for only $177.
If you prefer to pay by check or money order (payable to TRS), mail it to: TRS Direct - Dept. AD-199, 606 E. Acequia Ave., Visalia, CA 93292.
Simple as that. We'll ship your package right away.
Do it today. Yes, there is some serious urgency in this deal. Beside the limited number of tapes available... and the 11 days to cash in... there is also your need to OWN this training. It will change your life. Yes, it's brutal and vicious... but that's the point, isn't it.
Don't wait. I've told my staff to expect your call.
Sincerely,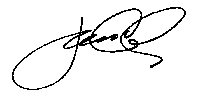 Jim Curley

P.S. Remember, you don't risk a penny by ordering today. You have 9 full months to decide if this training is really for you. If you're not happy, you will have not paid a cent for checking it all out for yourself. But that killer deal is only good for the next 11 days. So call right away.
P.P.S. I almost forgot... I have a special FREE BONUS for you here. It's an interview with Dale on "Thinking Fast Under Stress". This is VERY cool "insider" info that only the top soldiers and operatives ever get. The reason why so many black belts get their heads bashed in by street punks is because they are INDECISIVE when the situation turns nasty.
That's just human nature. We all hesitate under pressure. It can get you killed. Delta guys quickly learn how to stay alert when chaos hits, think slowly and clearly, and make GOOD decisions in a heartbeat. In this super-valuable interview, Dale reveals all the inside tricks to staying calm and decisive during crunch time.
It's simple training that will save your life. You can listen to it in the car driving to work. (While everyone else is wasting their time singing along to the dumb radio.) It is just so cool to be able to install this dangerous, super-elite training into your body and brain this easily.
Anyway... the tape is yours free, to KEEP even if you later decide to return the videos for a complete refund. This is our gift to you, just for giving Dale a "look-see".
Again, though... you must hurry. These packages are just flying off the warehouse shelves... and because of other (secret) projects, we won't be able to dupe any more for months. So don't wait. Order or call 1-800-899-8153 right now and ask for Dale's "Active Duty" videos and your free interview.