Plus There's a free video where a survival expert shows you how to quickly build clever shelters from stuff lying around in specific areas and climates!
It's the secret to staying snug and comfortable in snow, grueling heat, wind, rain, desert and dense forest. More about your free video in a bit.
Dear Hotlist Member:
If you're into cool survival gear and gadgets that not only will get you out of a pinch, but are also practical for everyday use on outdoor adventures or for around the home and shop...
...then I've got some news that is sure to thrill and delight you.
Because I will now rush you the world's most lightweight and durable brute of a multi tool...
An Awesome Gift For
Any Gadget Lover...
At An Incredible 70% Off!
But this steep discount is ONLY available here on this special hidden webpage and ONLY to select "hotlist" guys like you who've been invited here by email.
We call it the TRS Jack.
You gotta admit, it's one sharp-looking piece of equipment.
But don't let the good looks fool you.
This Puppy Is Built Like A Sherman Tank!
It's constructed to take on heavy duty work...
...and yet it's small and lightweight enough to carry on your belt-loop or key chain without hassle. In fact it's so light and agile I swear you may even forget you're carrying it.
That is until you need it. And if you're a guy like me, you'll need it often, because there's a million and one tasks this baby can accomplish.
Every Red-Blooded Man
Should Have One
Of These!
I'll tell you all about the Jack's features and its nine essential tools in just a second. You will be impressed.
But for now, I gotta warn you: This is a time-sensitive promotion, so if you close this page you'll almost certainly miss your chance at getting your very own Jack -- a $49 value -- for just $14.70! That's an incredible 70% off what everyone else is paying, including customers on my main website and those on Amazon.
Once again, being a "hotlist" member has its benefits, so please, stay with me and listen carefully
Hi, it's Jimbo over here at TRS Survival.
We have a 32-year reputation worldwide as the company that delivers the goods on the kind of serious stuff most men want.
Our instructional programs are used for first-choice training by Navy SEALS... Army DELTA... big-city SWAT cops... and federal agents. And...
Our Gear Is The Most
Trusted In The World
Among Professionals
And Civilians!
Over the decades we've developed a solid-gold reputation for giving away a LOT of valuable free stuff.
We do this for one simple reason: We're trying to show off our products and demonstrate that it's all top quality.
If that means we gotta take some chances and hand-out some free samples to select members like you on this special hotlist -- and maybe even lose some money in the process just to make our point -- then so be it.
I'm a businessman. I know the high value of word of mouth -- so as far as I'm concerned it's all money well-spent.
And that's why we've poured so much blood, sweat and tears into this new TRS Jack.
We want to prove to everyone that this is a product you can 100% rely on.
I Can't Think Of An Easier Way To Do That
Than To Send Out Some Free Samples!
The Jack was specifically engineered to be:
Small and convenient and...
Robust and durable.
Let's talk a little about the first point, the size and weight. The Jack is small enough to be an everyday carry.
Because let's face it. You may already own a multi-tool... but where is it? I bet it's tucked away in a junk drawer somewhere, isn't it?
For good reason too. It's just too big and bulky and maybe even weighed down with goofy spoons and forks and stuff you'll rarely if ever use.
Heck, I've seen one with an awl.
When's the last time you used in an awl?
Point is...
The Typical Multi-Tool
Is A Cow!
It's like strapping on the kitchen sink before leaving home. Who wants to lug that around?
Nobody, that's who.
Which means of course it stays buried in that drawer. Which means you never have it when you need it.
That's What Makes The
Jack So Different!
It's so handy, you will always have this beauty on you -- because like I said you almost don't even know it's on you.
When it's folded, the Jack is just 3-½ inches long. And the special tough and lightweight metal alloys used throughout have kept the overall weight down to less than 4-ounces.
4-ounces!
Heck, That's About The Weight Of Small Bird!
It's smaller and lighter than a standard pocket knife!
Which brings me to my second point. I mean, this small tool can't possibly stand up to heavy jobs... right?
Wrong.
The Jack is working-man tough!
In fact, I think you'll be shocked at just how durable and well-made this little guy is.
It's what separates the Jack from other mini-multitools.
Frankly, Most Others
Are Junk!
They will snap or fall apart simply by looking at it cross-eyed.
The Jack on the other hand was specifically constructed from super high grade materials to handle heavy work loads.
Let's take a closer look so you can see what I'm talking about:
Like most multi-tools, the Jack unfolds to reveal pliers. But these are forged from a quality stainless steel. How tough? Well, tough enough to do this:
No Other Small Multi-Tool That I Know Of
Can Do This
Without Breaking!
And if you're like most guys, you know just how vital it is to have a fool-proof way to grip objects tightly...
...while applying as much torque as you need to get the job done.
As you can see the durability is impressive. And it's why the Jack costs us a small fortune to produce.
It also has a wire cutters. And yes, these wire cutters actually work.
Very handy for stripping or snipping even thick gauge wire. And since the pliers and wire cutters are designed to gently spring back into the open position...
It's Actually Very Easy To Use With One Hand!
There's also a Phillips head screwdriver.
I think we've all been frustrated with cheap screwdrivers that strip and round-off at the tip and basically become worthless. But the Phillips head on this TRS Jack is high quality hardened steel, so it will never strip.
This also functions as an extremely effective glass breaker -- just in case you need a fast way out of a burning or submerged vehicle...
...or you can use it as a non-lethal self-defense tool. Because most times a little convincing is all your opponent needs to back off.
One Little Love Tap With
This
And He'll Know
You're Deadly Serious!
I doubt he'll be back for more.
There's also two flat head screwdrivers. One for smaller screws, the other for larger. The larger one can also double as a pry bar to open a can of paint or pop a stubborn window.
It's also a bottle opener, in case you're stranded on a boat or out in the woods with a case of beer and no opener.
Been there, done that. Believe me, to your pals you and your Jack will be the hero of the day in such a dire emergency.
Of course there's a knife too. It's a...
Wicked 2-inch Clean-Edge Stainless Steel Drop-Point Blade That's Razor Sharp, And Easy To Keep That Way!
Very handy for everything from cutting rope, to whittling, to opening boxes and a lot of other daily tasks.
There's also a sturdy carabiner. Now I'm not suggesting that you use this to repel off a cliff, but it's so damn tough it can hold over 50-pounds, allowing you to use it like a pulley to easily lift or lower heavy gear if need be.
Also makes it easy to hook your Jack to your keychain or to a belt-loop or even onto a purse.
There's also a saw.
Not Just Any
Saw Either...
...But A Double-Ground Crosscut Saw!
Okay... you may not be felling redwoods with this anytime soon, but this can buzz its way through seriously tough material like a mini-chainsaw. I just used this myself to quickly cut some tie-down notches in a ¾-inch sheet of treated plywood.
1-2-3 it was done. Made quick work out of some very hard material.
There's so much this beauty can do.
You Are Absolutely
Gonna Love
Your TRS Jack!
It's perfect if say you're caught on the side of the road needing to tighten up a battery cable... or up on a ladder installing a fan... or screwing down a loose electrical faceplate... or prying off the air filter cover on your lawn mower... or out at the lake hooking up a leader or crimping weights onto your fishing line...
...or any number of situations where you either can't — or don't want to — dig through a 40-pound box of tools.
The Jack is always there and ready in an instant, whenever you need it.
And if, heaven forbid, it suddenly hits the fan and everyone else is caught with their pants down, you will be one of the few guys who's...
Essentially Carrying Around An Entire Toolbox On You!
The only thing missing is the duct tape. Sorry, I couldn't fit that on the Jack. But with your Jack and a roll of duct tape, well, you'll be unstoppable.
Here's How You Can Get Your Own TRS Jack
Right Now.
Just click on the yes button below.
The normal retail price for the TRS Jack is $49 (plus another $10 bucks for shipping). Like I said, that's what we're selling it for right now on our main website and on Amazon too.
The TRS Jack is our own product. Our own design. We own it and are the only company that sells the Jack.
But because you're on this hotlist and because you received that special promotional email inviting you here today...
I Now Want You To Have This
For Just $14.70!
Plus, Shipping and Handling is FREE.
I know 70% off seems almost too good to be true. But it's just a perk for being on my hotlist. There's nothing sneaky going on here.
You're not joining a club. There won't be any surprise recurring billing or anything like that.
But even at that insanely low price, you STILL don't risk a penny of your purchase price.
Because if you aren't completely blown away with this deal...
...if you don't find yourself using this Jack to fashion bungy sticks for your bear trap... or to yank teeth from a thrashing great white shark... or to save children from a burning car... or to dismantle and disarm an Al Qaeda device...
...or a million other much more boring everyday tasks...
...in fact if you aren't happy for any reason, even NO reason... then just email my office at support@trsdirect.com and demand a refund...
...but KEEP this powerful little Jack as my free gift to you just for taking the time to check this out!
A very generous one too, wouldn't you agree?
Of course. if you purchase more than just one Jack, you gotta return those to get your refund, but no matter what, you can keep one Jack for FREE as part of this hotlist deal.
So you see, no matter what my accountant says, I'm not completely nuts.
I only ask that when your drooling buddies beg to know where you got such a cool gadget, you at least mention my little company and tell them how fairly and generously you've been treated here.
I doubt they'll be able to get in on this since it'll almost certainly be over by then. But just mention TRS.
That's not too much to ask, is it? No.
But hold on... there's a free bonus too.
It's a short and sweet video covering everything you need to know about the Jack. The expert who walks you through it all is none other than the designer of the Jack himself, my business partner Dean Horine.
It's not necessary for you to watch the video to understand your Jack. I trust you're smart enough to figure it out yourself. But it's nice to have someone take a few minutes to explain where everything is and how it works.
But Wait... There's Also A Second Bonus!
It's from our survivalist buddy Bruce Beck, a guy who grew up in the Louisiana swamps learning how to live off the land — from scratch — with on-the-fly advice from his dad -- himself a survival trainer for the U.S. Marines.
Bruce shows you clever shelters you can create quickly from stuff lying around in specific areas and climates!
This is very critical knowledge you won't find anywhere else...
Showing How To Keep Comfy
In Snow, Grueling Heat, Wind, Rain, Desert, Forest, All Of It!
Also, discover the "debris hut" secret that can save your butt in crunch time! Because most people who die from exposure could have protected themselves with just a few minutes of easy work.
There's also a section on how to make rope from plants and bark! Very cool and immediately useful.
It's a lot of old-time wisdom of the wild. And yet, everything Bruce teaches you is so simple and easy... that you can "get it" just by watching the video.
Once you see these tips and secrets, you won't forget them. You won't ever have to guess if you find yourself suddenly lost and in charge of frightened, confused people who don't have the faintest idea of what to do.
You'll Be The Guy They Can Turn To...
And Depend On!
These videos are both yours for free. They'll be sent out to you the moment you agree to receive your free TRS Jack.
But you must hurry. I only have 500 of the TRS Jacks to go around. That may sound like a lot, but this message is going out to over 5,000 guys on this hotlist.
As you can imagine...
They'll Almost Certainly Be Gone By Tomorrow!
Of course you will still be able to get this awesome tool, but it'll be $49 plus shipping and handling.
But why pay that, when you can get right here right now for just $14.70 -- a steep 70% off the regular $49 price.
So click on the Yes button now, and let's get one into your hands as soon as possible.
For a safe life...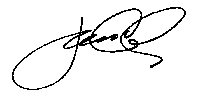 Jimbo
Special Projects, FightFast/TRS
P.S. Allow me to do a quick recap of everything you'll receive when you hit the "Yes" button now.
First, you'll get the TRS Jack. The most convenient tough as nails multi-tool you'll ever own. So light and small you'll almost forget you have it. So outrageously durable, it can handle man-sized jobs. As a hotlist member you're getting it for just $14.70 instead of the regular price of $49. That's a shocking 70% off.
Second, I'm giving you FREE shipping and handling.
Third, you get that insanely generous one year guarantee. If you aren't thrilled to death with your TRS Jack, just contact my office and get full refund. If you order more than one, just return those for a full and prompt refund, but keep one Jack just for your troubles.
Fourth. You'll get the free walk through video from the product designer himself. A brief and interesting video overview just to quickly orient you to your new gadget.
Fifth. You'll receive instant access to some amazing secrets that expert Bruce Beck and other top Search and Rescue experts use to protect themselves in the wild. This is also yours for free.
So clearly, you're getting a lot of stuff here...
But obviously I can't do this forever. There's only 500 discounted packages with the free videos to go around. I can practically guarantee that if you hit the "Yes" button right now, you will get one.
But If You Wait, You'll Miss Out For Sure!
Avoid the regret of losing out and hit the "Yes" button now.
I'll see you inside.